Our venue of the month for December is, quite fittingly, a church dedicated to Saint Nicholas in the birthplace of 'Good King Wenceslaus'!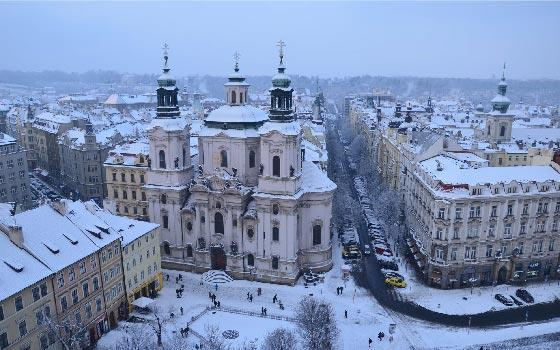 The St. Nicholas Church in Prague has been described as the 'most impressive example of Prague Baroque'. Built between 1704 and 1755, on the site of an earlier church also dedicated to St. Nicholas, the church is breathtakingly beautiful.
One of the highlights of the church is the impressive organ, which was played by Mozart himself in 1787!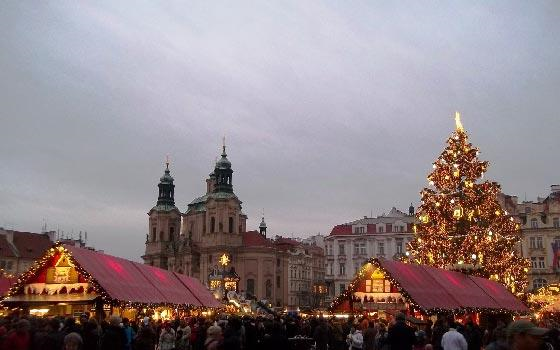 Located in the heart of the city's old town, Malá Strana, the church is very well known and well located to attract a good-sized audience (capacity 200-300). During the festive period, a wonderful Christmas market springs up around it, so it's a great choice for a Christmas concert!
Excellent venue – huge audience. Very helpful staff and a very welcoming priest. Great place to sing and has great potential for antiphonal singing. Moreton Hall School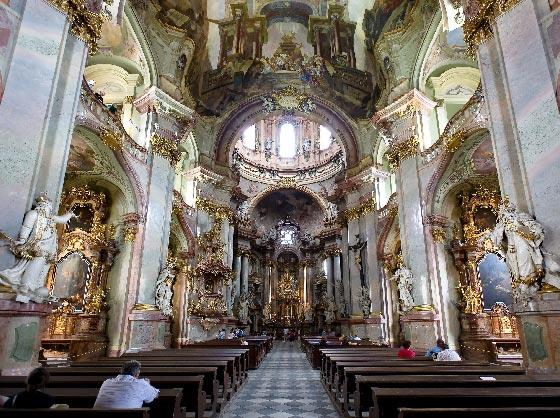 Best suited to choirs (both youth and adult) with a sacred repertoire, it's possible to arrange a concert here any day of the week. Concerts usually take place at 14.00, with a 30 minute rehearsal possible from 13.00. There are changing rooms which your group can use and it is also possible to borrow the church's keyboard if required for accompaniment.
It may also be possible to arrange for your choir to perform as part of a service – these usually take place on Sunday mornings at 10.00.
Interested in taking a school music tour to Prague? Why not check out Delphine and Ally's blog from their visit? And, of course, if you have any questions, or would like to request a tailor-made quote, please don't hesitate to contact us.