At the beginning of this month, Christians around the world celebrated Easter – arguably the most important festival in the Christian calendar as it celebrates the resurrection of Christ, which is the cornerstone of Christianity.
So, it seems appropriate to make our venue of the month a religious one. And, as the most famous basilica in Europe and the focal point of Easter celebrations in the Catholic world, St. Peter's Basilica in Vatican City seems to be a fitting choice!
In fact, Easter tradition in France, Belgium and the Netherlands has it that church bells are not rung on the run up to Easter, as it is a period of mourning.
Instead, they fly to Rome. When they return, it is the bells and not the Easter bunny that brings chocolate for children.
One of the most prestigious places for a sacred choir to perform, your ensemble certainly will never forget performing in this magnificent setting, which also happens to be the world's largest religious building.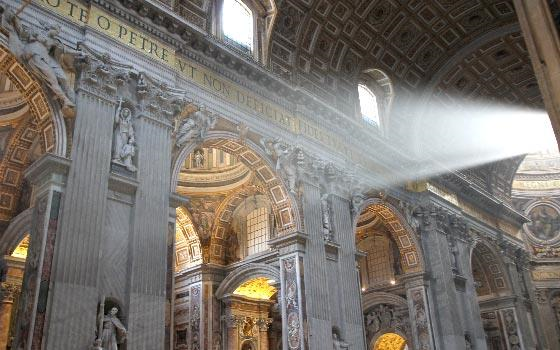 The acoustic is simply amazing here, and an audience is virtually guaranteed, especially over the summer months, when most ensembles choose to perform here.
If you are interested in performing your sacred repertoire at St. Peter's Basilica in Vatican City, please don't hesitate to contact us, as we'll be very pleased to help!