As well as all the other benefits of music (some of which we made into a FREE classroom poster for you!), it turns out it could be a pretty solid career choice too! Earlier this month, UK Music released their 'Measuring Music 2016' report, which showed that music not only contributes a huge amount to the UK economy, but that British music still exercises phenomenal influence on the global music industry.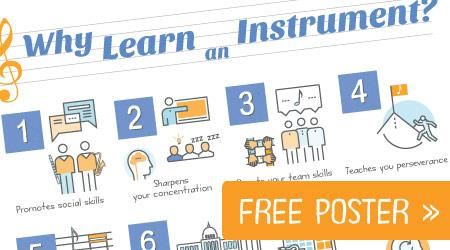 'Measuring Music' is an annual report carried out by UK Music to analyse its growth and contribution the national economy.
According to the report, the UK industry contributed a whopping £4.1 billion to the economy. Not only that, but the growth of the UK music industry has actually outperformed the UK economy as a whole over the past four years, showing that the industry is continuing to expand.
In 2015, the industry sustained 119,020 full time jobs – the vast majority of which were creative (e.g. composers, lyricists, songwriters and instrumentalists). So if you do have any students that are itching to get into the music industry, they'll be reassured to learn that it does seem to be an industry that is growing healthily.
The report also highlighted that five of 2015's top-selling artists were British. Added to that, one in every six albums purchased around the globe is by a British artist. And that dominance of the market attracted 767,000 overseas tourists, who visited the UK to attend concerts or music festivals.
So, there really has never been such an exciting time to get involved in music! Have some promising students that need a little encouragement? Why not arrange a school music tour, where they can enjoy performing in spectacular venues to international audiences?
Interested? Contact our specialist team today for further information, or to request your tailor-made quote.