Hi, I'm Delphine, Head of Music Tours here at Halsbury.
We've recently added Croatia as a school music tour destination and so I was keen to visit as soon as possible, so that I would be able to provide group leaders with the kind of valuable insight and advice that can only be achieved by visiting the destination myself.
So, earlier this month, I did just that, accompanied by my colleague, Chris. Not only would this trip help us to familiarise ourselves with our new destination, but it would also allow us the opportunity to check that the performance venues, accommodation and optional activities we'd be offering would be suitable for our school groups.
Most of our groups will be based on the Istrian Peninsula. I was stunned by the beauty of this part of Croatia and even more surprised, having now visited myself, that it's still so unknown as a school music tour destination!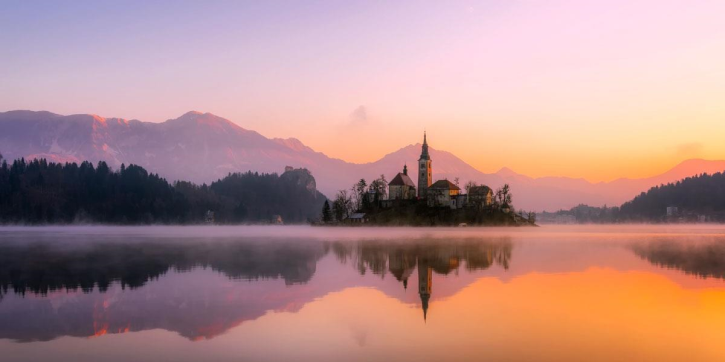 General thoughts and first impressions
One of the most exciting things about a school music tour to Croatia is that it will also allow you to visit the fascinating country of Slovenia too! This opportunity to really soak up the culture of the Istrian Peninsula is a fantastic learning experience for students, especially as the area has such a rich musical heritage.
The performance venues in both Croatia and Slovenia are suitable for a variety of ensembles so, whether you're a choir, band or orchestra, we'll be able to arrange some memorable performances for you here.
Most of the towns are surrounded by the sea and/or the mountains, meaning that wherever you go, you're surrounded by truly spectacular views. One view in particular that I'll never forget is actually in Slovenia – the beautiful Lake Bled, which has a lovely church at its centre.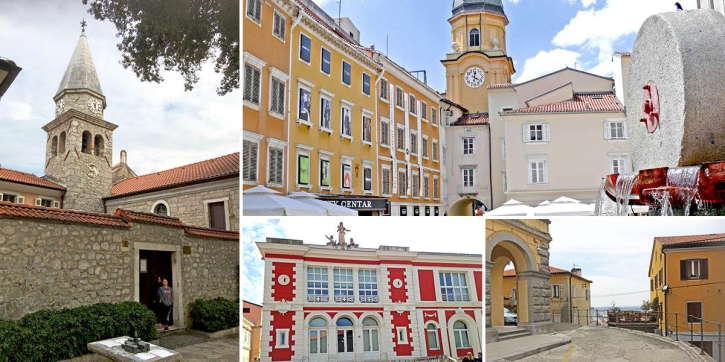 Performance venues
All ensemble types are covered in this tour, with venues ranging from a variety of churches to local town squares.
Compared to mainland Europe, many churches are smaller, but extremely welcoming, however there are some magnificent, larger venues too. Choirs can perform in the St. Vitus Cathedral in Rijeka, Krk Cathedral on Krk Island, the St. Jacob Church in Opatija, and Trsat Church, which is a famous pilgrimage site attracting thousands of pilgrims each year.
Some of the more secular venues include Kobler Square in Rijeka, Poreč Theatre, Labin town square and the promenade in Vrsar.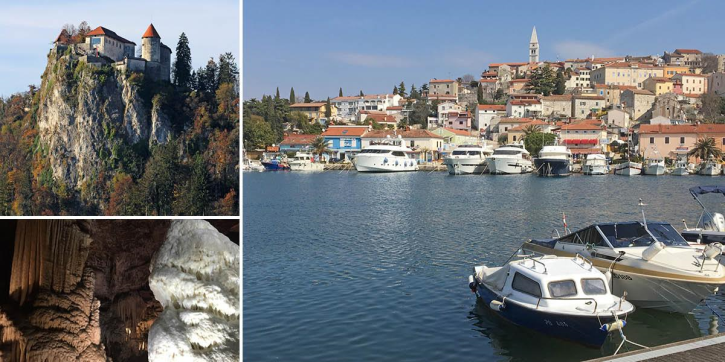 Exciting activities
Basing yourselves on the Istrian Peninsula will not only mean your group is able to perform in some stunning venues, but you'll also have the opportunity to take part in some exciting activities too!
You could take a half-day boat trip along the coast from Opatija, to really take in the beauty of the Adriatic.
Or you could take a boat trip on Lake Bled in Slovenia – this Alpine lake boasts a spectacular castle that towers above its northern shore. Make sure you hop off the boat to explore the castle, as well as the lovely church on Bled Island, in the centre of the lake.
Discover the area's history with a visit to Trsat Castle, which sits atop a hill overlooking the city of Rijeka, Croatia's third largest.
And enter the magical underground world of the Postojna Caves, across the border in Slovenia, where you'll find dragons!
You'll be able to explore Krk Island, the most populous island in the Adriatic and a centre for Croatian culture. And you could even take a dip in the Adriatic itself, by spending time at one of the island's fabulous man-made bathing areas.
If a relaxing paddle in the sea is a little too sedate for your group, you could visit Aquacolours in Poreč instead. The largest water park in Croatia, your students will love all the slides, pools and lazy rivers here.
If you want to enjoy something completely different on your tour, you could choose to pay a visit to the Museum of Illusions in Ljubljana, in neighbouring Slovenia. Here, your students will love exploring the magic of optical illusion. Our top tip – take your cameras with you for this one!
And if you are going to visit Slovenia's capital, make sure you take the funicular up the hill to visit its famous castle!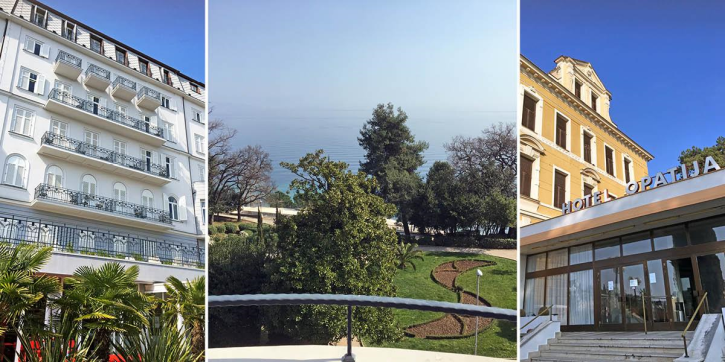 Accommodation
We visited several accommodation providers during our trip, offering a variety of hotels and hostels in great locations, from a 4* hotel in Opatija with its own private 'beach', to a beautifully modern hostel on the riviera, and even a modern 3* hotel in the centre of Ljubljana. This variety means that there will certainly be a suitable accommodation option for your group.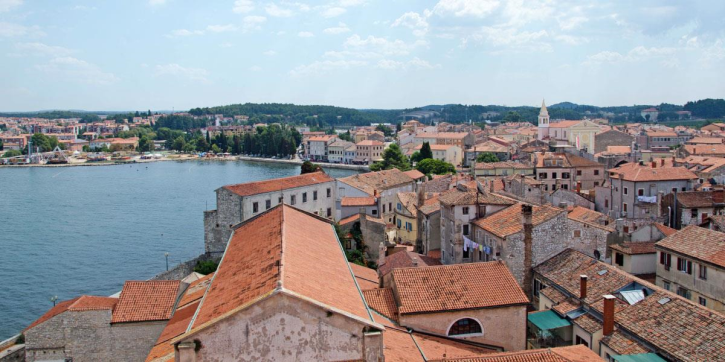 Why does Croatia make a good choice for a school music tour?
Certainly, Croatia is a more unusual choice for a school music tour but it really does have everything.
If you're looking for beautiful, welcoming venues for your performances, a great variety of visits and excursions, and even the possibility to perform in and explore two countries, then Croatia is a fantastic option.
Plus, and in my experience this is no small consideration when it comes to school tours, the local cuisine is very similar to that of Italy. This is important as it means it's very child friendly and none of your students will go hungry.
And the resorts you will visit, whilst popular with tourists and locals alike, are relatively small, which makes leading a group of school children much, much easier!
The combination of sea and mountain here make for truly spectacular surroundings, which in turn make for a memorable tour. And all this is within reach of several international airports, including Zagreb, Ljubljana and Trieste.
If you've already been to Spain and Italy, why not give Croatia a go? It makes a great alternative and, while similar in many ways to both, also offers students the chance to explore a corner of Europe they've probably never visited before.
If you'd like more info or to discuss the options, please don't hesitate to contact us!