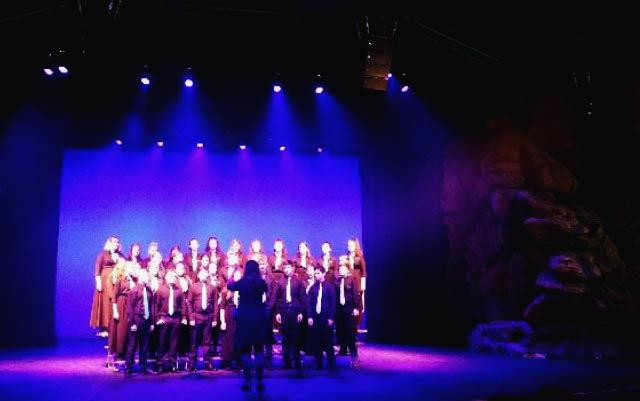 Disneyland® Paris
A music tour to Disneyland® Paris offers your band the opportunity to perform at one of Europe's most popular theme parks, on the famous Videopolis Stage.
We can also arrange for your band to enjoy a 90-minute workshop with a Disney professional – available topics include vocal, musical theatre and dance.
And, of course, entry to the park will be included, so you can enjoy all the incredible attractions and experience the magic of Disney.
Please note that your performance on the Videopolis Stage is subject to a recorded audition which must be approved by Disney.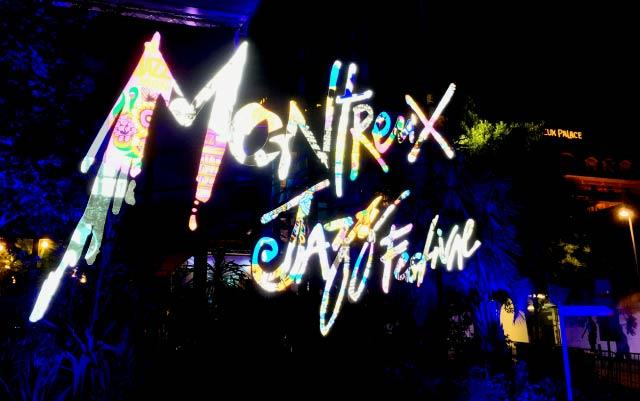 Montreux Jazz Festival
Montreux Jazz Festival really is an unforgettable experience for bands!
Your band will perform on a professional stage as part of the festival, which is the second largest Jazz festival in the world!
And when you're not performing, you'll be inspired by the many other artists performing as part of the festival. This is a live music experience your band will never forget!
View sample itinerary!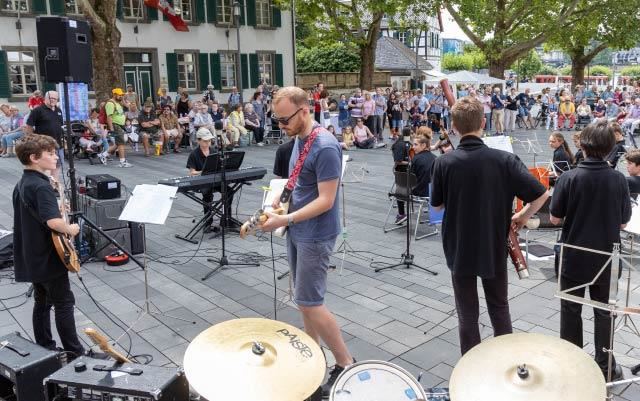 Koenigswinter Market Square, Rhineland
The charming town of Koenigswinter is traditional Germany at its finest, with colourful timbered houses, an enchanting ruined castle and a cave said to be inhabited by a dragon!
Your band will perform in the market square, usually during the summer months when towns all over the Rhineland come alive with music!
You'll perform to a mixed audience of locals and tourists, so a lively repertoire that encourages people to join in and enjoy the music works really well here!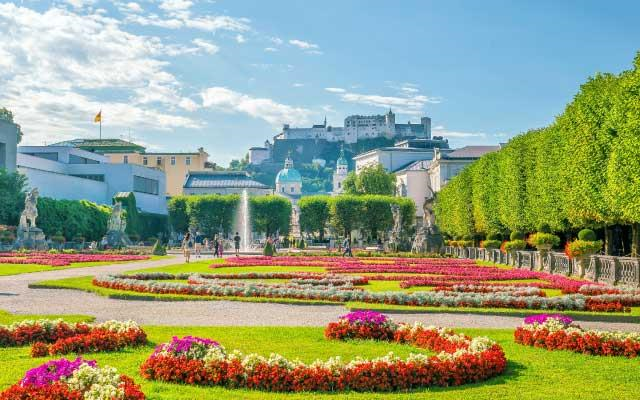 Mirabell Gardens, Salzburg
The Mirabell Gardens is one of the most beautiful Baroque gardens in Austria and is most famous for featuring in 'The Sound of Music'.
You may recognise the famous horse fountain from the scene where Maria and the children sing 'Do-Re-Mi'! You could even include some of the songs from the film in your repertoire – you'll be certain to get a fantastic reception!
Your band will love the opportunity to perform in such beautiful surroundings, where their performance will be enjoyed by an audience of tourists, both local and international.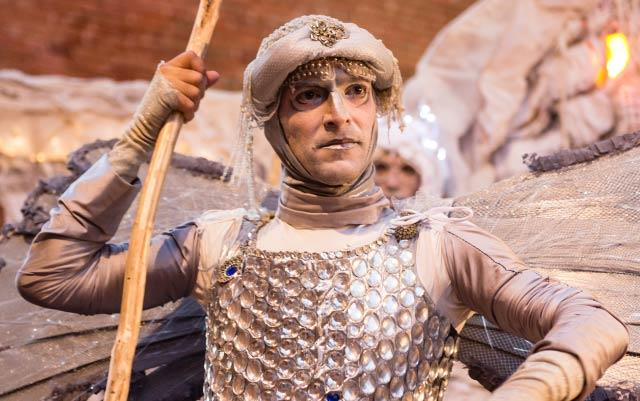 Mercantia Festival, Tuscany
One of our favourite festivals, the Mercantia Festival celebrates performing arts and is held in the medieval Tuscan hilltop town of Certaldo.
The festival has been held for over three decades and so is well-established, meaning you can be certain of performing to a large audience.
Your band will relish the experience of performing as part of this lively festival, to an audience with a passion for music and performing arts.
Ready to start planning your band's next music tour?
Please don't hesitate to contact me for further information or to request your tailor-made quote.